ABOUT US
JPC Contracting specializes in commercial renovations, remodeling, and all forms of contract work.
Whether you're moving into a new facility, expanding your current offices,
or turning your investment property into multi-tenant units,
our professional staff will complete your project on time and within budget.
We provide renovation and construction services in Manhattan, Brooklyn, Queens, Nassau,
Suffolk, Lower Westchester, Northern New Jersey and Southern Connecticut
as well as space design services through one of our professional, architectural consultants.
Please contact a Project Coordinator for immediate assistance.
Stephen Paolino (President/CEO)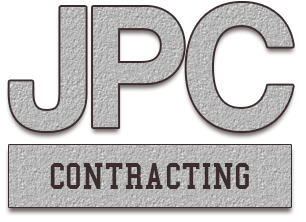 vCard
Stephen Paolino: President/Founder JPC Contracting
Stephen has been in the construction field since he was a teenager. He started as a laborer on job sites in 1970,
and then founded his own firm in 1976. Stephen has an MBA and uses the skills gained "on the job"
with his educational expertise to provide his clients with cost effective,
value-engineered projects that exceed expectations without budget overruns.
His congenial, hands-on business approach is part of his commitment to all his clients
and it has resulted in the firm's steady growth over the years.
In the rare moments when he is not at his desk or in the field, Stephen enjoys fishing and traveling.
Andrew Imperatore (Project Manager)
Andrew Imperatore – JPC Contracting
Andrew began his career in the New York's construction industry in 1987 and received a Marketing Degree from St. John's University.
He is responsible for developing commercial, retail, and institutional projects and has been with JPC for over 5 years on projects
valued from one thousand to five million dollars. He also adds his expertise in value engineering projects for clients who desire to
maintain construction budgets and completion dates with in depth ideas. Andrew prides himself on his problem solving and maintaining client
relationships from the beginning of the project to its conclusion.